From the first contact with DPL we we're impressed with their professionalism, attention to detail, listen and implementing what we asked for, whilst being able to offer good advice. Would happily recommend DPL if you want a quality job and we plan to use them again in the future.

Jono & Sarah Guilford – 10 Mar 2018
DPL SERVICES decorated our newly plastered walls to our hall, staircase and landing. Also the ceilings and all the woodwork to doors, frames and skirtings. Dom's attention to detail, high standard of workmanship and friendliness was faultless. Having retired from a career in buildings services contract management it is pleasing to know there are still a few quality tradesmen out there.

Mike Gardner – 7 Mar 2018
94 More reviews on an independant site can be found here DPL Services, Northampton | 94 reviews | Decorator - FreeIndex

More Reviews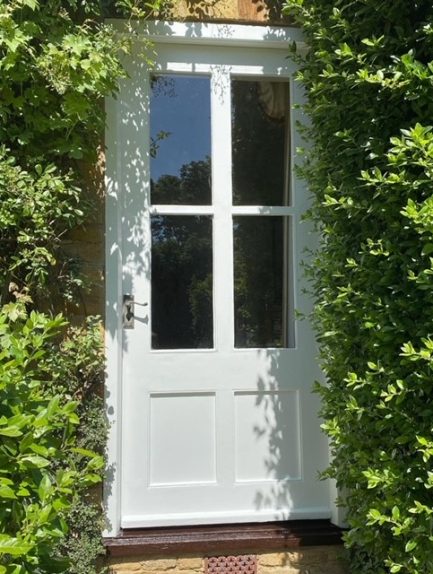 A quality job completed with care, quality and a reassuring attention to detail. Back for the second time, we've already booked for them to come back next year.
Jonathan Moore – 26 Nov 2020
Fantastic job well done to a very high standard will recommend DPL SERVICES to our friends and will certainly use them again.
Eddie Batchelor – 12 Mar 2018
Jono & Sarah Guilford – 10 Mar 2018

From the first contact with DPL we we're impressed with their professionalism, attention to detail, listen and implementing what we asked for, whilst being able to offer good advice. Would happily recommend DPL if you want a quality job and we plan to use them again in the future.

Mike Gardner – 7 Mar 2018

DPL SERVICES decorated our newly plastered walls to our hall, staircase and landing. Also the ceilings and all the woodwork to doors, frames and skirtings. Dom's attention to detail, high standard of workmanship and friendliness was faultless. Having retired from a career in buildings services contract management it is pleasing to know there are still a few quality tradesmen out there.

More Reviews

94 More reviews on an independant site can be found here DPL Services, Northampton | 94 reviews | Decorator – FreeIndex